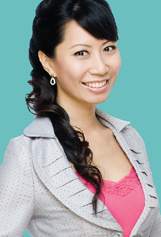 Sherrine Teoh
FOUNDER & PRINCIPAL CONSULTANT
Accolades
Mrs Asia International All Nations 2012
Mrs Asia International 2012 – Mrs Photogenic
Mrs Singapore Queen of Hope 2012
Miss Singapore International 1998 – 4th runner up

Current Status
As a certified Etiquette & Image consultant, Sherrine is also an active member of the Association of Image Consultants International (AICI). Having served 3 terms she was invited to stay on the board due to her exemplary leadership. She is the newly elected President-Elect 2013-2015. Voted Chapter Member of the year in 2010 in recognition of her outstanding contributions, she also attained Certified Image Professional (CIP) – an advanced certification – and was separately awarded the People's Association Trainers Portal Award (Friendship Building & Community Bonding) in the same year. She was awarded Mrs Asia International Perfect Woman 2013 - Woman of Elegant Demeanor.
Past Experience
Sherrine's wealth of knowledge on image grooming, presentation and etiquette was amassed from the training that she underwent and invaluable experiences during her fashion and modelling days and in the airline service industry. Her core services include personal grooming, makeup, colour analysis, style, body and line analysis, professional presence, nonverbal and verbal communication. Viewing poise and confidence as important qualities, she endeavours to instil these attributes in her clients. She believes in infusing knowledge with a fun approach in her sessions.
Her passion with children started during her past career with the airline, which inspired her on the importance of improving the social skills of our young ones. Sherrine is also a volunteer with the Singapore Children's Society for 10 years and she is still enjoying it! She is able to combine her experience in international etiquette and varied experience with children to offer them well-rounded and informative programmes. With her warm and fun loving personality, her sessions are often highly enjoyable. Viewing poise and confidence as important qualities, she also develop programmes to equip the primary school students with knowledge that can help them adapt better in secondary school.
She was the Grooming Director for the Miss Singapore Pageant held in august 2012 and was an invited Judge for the Mrs Malaysia Globe 2012 in Kuala Lumpur and Manhunt International 2012 in Bangkok. She groomed the winner of Classic Mrs Chinatown and winner of Mrs Chinatown 2013. She was the Grooming Instructor for Classic & Mrs Singapore 2013, SIM UOL Pageant 2013 and Judge for NUSSU Bash 2013. Her clientele spans from Ministry of Trade & Industry (MTI), KPMG, PricewaterhouseCoopers LLP, Ministry of Education (MOE), People's Association (PA), National University of Singapore (NUS) and 20 community clubs across Singapore.
Qualifications
ProMakeup Makeover Certification Training from the Academy of Image Mastery
Train the Trainer Business Etiquette Program by Emily Post Institute
Certified MBTI (Myers-Briggs Type Indicator)® facilitator.
Official Manners Messenger for 'You've Got Manners' series
Etiquette Certification Course by Master Franchisee of First Impressions, Suzenne Zheng
Diploma (foundation & advance) in Image Consulting from the Academy of Image Mastery
Bachelor of Business Management from the University of Queensland
---
Pang Li-Kin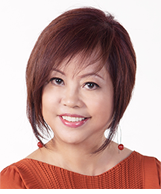 ASSOCIATE CONSULTANT
Current Status
Pang Li Kin AICI CIP is one of first two Certified Image Professionals (CIP) in Singapore recognized by the Association of Image Consultants International (AICI). She is also a certified coach by Results Coaching Systems and is an appointed Success Coach with AICI globally.
Li Kin is author of "Professional Image: Your Roadmap to Success" and "Creative Tools for Image Trainers", and contributing author to two business books, "88 Essential Secrets to Achieving Greater Success" and "365 Success". She writes a monthly e-zine called "In Retrospect".
Past Experience
Li Kin has over 25 years of experience in business development, client servicing, and training and development before setting up her business in 2002. Over those years, she held senior executive roles for multinationals and large local companies in Singapore, like The Straits Times, F&N, and the Nielsen Company where she honed her leadership and management skills. There, she serviced multinational clients like American Express, Citibank, Motorola, HSBC, Shell, DHL, as well as large conglomerates like SingTel, F&N and Changi Airport.
Li Kin works with clients in the corporate and professional sectors, helping them to aspire to greater heights and achieve their dreams. Her approach is multi-faceted and includes personality assessment to find their true potential, personal branding to identify their personal vision, strengths and roadmap, image coaching to bring out their best in their appearance, behaviour and communication, and personal coaching in their personal or professional life. Her global experience spans 20 countries worldwide, including training her peers and speaking to the industry. Her most recent speaking engagements include the AICI annual conferences in Florida USA, Hawaii, Australia, Tokyo, Malaysia and Singapore. Her current clients include MNCs, service organisations, tertiary institutions and the public sector, as well as professionals and business owners.
Qualifications
Li Kin holds a Masters in Social Planning and Development (Australia) and an Honours in Sociology (Singapore). She is qualified to administer the Myers-Briggs Type Indicator (MBTI), a global personality assessment tool. She is a Certified member of AICI and a Professional member of Asia Professional Speakers Singapore. Li Kin has served on the AICI Singapore Chapter Board since 2007 and is the recipient of the AICI Rising Star Award in 2008 and the Chapter Member of the Year Award in 2009. She is the Immediate Past President of the AICI Singapore Chapter.