ERM Singapore Marketing Pte Ltd
Exclusive Resources Marketing Pte Ltd was established in 1997 and is well connected internationally with full fledged offices in Singapore, Kuala Lumpur - Malaysia, Bangkok - Thailand, Seoul - Korea and Hangzhou - China.
They have associated offices in Penang - Malaysia, Sydney & Gold Coast - Australia, Beijing, Shanghai, Nanjing, Guangzhou, Shenzhen, Tianjin - China, Mumbai - India, Manila - Philippines, Istanbul - Turkey, Ho Chi Minh City - Vietnam and other Asian cities.
They are the International franchise owner of Manhunt International ,Miss Tourism Queen International, Miss Bikini International, Miss Global Beauty Queen, Miss Queen International, Miss Globe Intercontinental, Miss Chinatown International Pageant, Miss All Nations, International Model of the Year, Miss Friendship International and Miss Resort Queen International.
They are currently market leader in the beauty pageants and modeling industry in Asia and Singapore. Their major pageants include the following:
Manhunt International
Miss Tourism Queen International
Miss Bikini International
Miss Global Beauty Queen
International Model of the Year
Miss All Nations
---
Louie Tai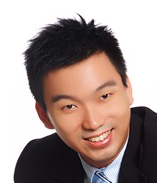 ADAPT SOLUTIONS
CURRENT STATUS
As a consultant and facilitator, Louie has been described by many to be a high-energy and high-impact individual. Using techniques he acquired and developed over 9 years, he is able to consistently hold participants' attention, even for extended durations, across age, rank, culture and languages.
His previous work experience includes marketing for a property developer. He also holds significant experience in the service industry having worked with an international airline for six years. After a brief stint in a communications role with a non-profit organisation, he has been part of several a consulting firms in Singapore that specialises in training, consulting and research, where he developed his expertise across the Asian region. He has also expanded his experience into the Human Resource arena when he joined an Irish multinational manufacturing firm and from his experience as a team member of a regional bank's Group Quality and Service Excellence team.
His diversity of experience enables him to transfer knowledge and skills, as well as connect with his participants interactively.
His audience in the past has consisted of professionals from the financial sector and engineers, senior, middle-level and junior managers as well as a large pool of executives from diverse industries.
Apart from having done training and consultancy work in Singapore, he was actively involved in similar work in Malaysia, Indonesia, Hong Kong, Philippines, India and China. Essentially, he is capable of facilitating in four different languages / dialects: English, Bahasa Indonesia, Bahasa Malaysia and Cantonese.
PAST EXPERIENCE
Louie's expertise lies in training and facilitation in a broad range of programmes. He is equally adept in delivering teambuilding workshops, management programmes, leadership programmes, coaching programmes, strategic direction workshops as well as soft skills cascading. This greatly enhances his ability to share valuable related experiences where necessary.
Louie has successfully facilitated in both the public and private sector in the past 8 years. He was involved in an IT MNC's successful service transformation and corporate alignment 'journey' across Asia Pacific as a project manager and facilitator. Similarly, he has led the project when collaborating with a regional high-end fashion retail company based in Singapore on their retail service transformation, encompassing assessment and research work, enhancing service touch points and standards, right down to cascading of service skills to front-line staff and managerial team members. A high degree of work was also performed for companies in the tourism industry, retail industry, automobile industry, financial institutions and manufacturing firms.
Some of the organisations he has done work for in the past include: Standard Chartered Bank, Global Foundries, Sentosa Development Corporation, Changi Airport Group, OCBC Bank, M1 and many more.
PROFESSIONAL QUALIFICATIONS
Bachelor of Arts (Business Management and Marketing), Upper Iowa University
Certified NLP Practitioner
Advanced Certificate in Training and Assessment (ACTA)
Pusat Sumber Manusia Berhad (PSMB) Certified Trainer / Facilitator
Certified Harrison Assessment Profiler