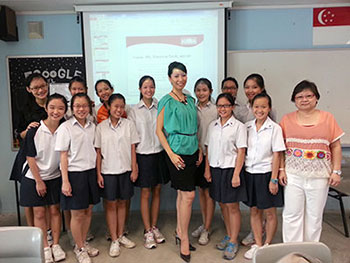 For Teens
List of Workshops
SHINE FROM YOUR PEERS! (3 hrs)
This 3-hour workshop covers subjects that will help Teens and prepare them socially for life as an adult. From style guides to basic business etiquette & networking skills, it will be a truly empowering time for all participants. Strongly recommended for Secondary, JC, ITE, Poly & University levels.
Subjects covered :
1. Importance of First Impression
Creating awareness of your Image
Image vs Impressions
2. Appropriate dressing
Learn your Dress Personality
Dress Codes
3. Self Discovery!
Body Shape Analysis
Camouflaging Techniques
Colour Analysis
4. Business / Social Etiquette
Basic Business Etiquette
Social and Networking Etiquette
Dining Tips